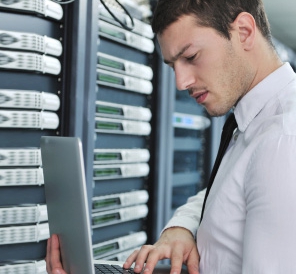 Put your service in a safe, secure and carefully managed location where we worry about the infrastructure. CRS Networks will work with you to establish and maintain your offsite network in an environment that is worry free. We will tailor a solution that suits your requirements and expectations and provide the business and technical expertise to help your organization grow without worrying about the facility.
Major Internet access
Scalable internet bandwidth
Reporting tools to help you understand your usage
Stable, optimized and reliable power with battery and generator backup
Secured access
Remote access
Private Internet services
Your own equipment – we manage up to the OS
Our equipment – no worries or hassles for you
Managed web hosting
Share or Dedicated hosting platforms
Managed colo from end to end to suit your needs
To obtain more information on our Internet service or any of our products, please contact us at so that we can create a quotation for your unique needs.